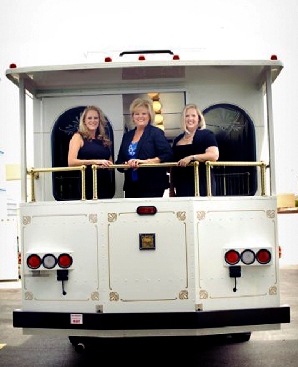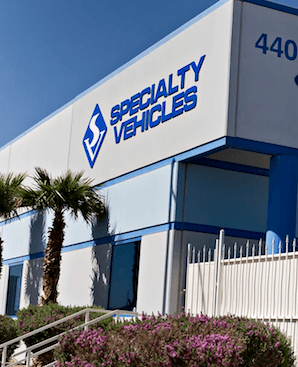 Since 1982, Specialty Vehicles has provided our valued clients with an extensive selection of new and used transportation vehicles, including specialty trolleys, trams, shuttles, buses and other people movers. Our company works with clients in a variety of industries, including many hospitality and resort businesses, amusement park companies, zoos, tours, transit agencies, cities, municipalities and many others.
In addition to offering a diversified line of transportation vehicles, our staff also has extensive experience in many other pertinent areas, including vehicle maintenance, technical applications, service parts and issues, manufacturing, sales, and marketing.
Since the inception of Specialty Vehicles, 35 years ago, we've sold over 1,000 trolleys across the United States, Guam & Puerto Rico. Several international locations such as Korea, the Caribbean, Mexico and Venezuela operate our vehicles as well.
In addition to serving our clients as best we can, we also strive to build long and successful relationships with our tram manufacturers. In fact, we currently work closely with Advance Green Manufacturing, ARBOC Specialty Vehicles, Brown Industries, and Chance Rides, as well as other US partners. These partnerships are vital to SVI, as it allows us to routinely reinvent and update our product lines.
We are proud to be actively involved with many related industry associations, including the International Association of Amusement Parks & Attractions (IAAPA), the Association of Zoos and Aquariums (AZA), the American Public Transportation Association (APTA), and the Community Transportation Association of America (CTAA). SVI is a certified DBE and WBE Corporation.
In an effort to stay current with trends and overall global concern, SVI also offers sustainable solutions to customers concerned about their carbon footprint, including alternate fuel sources like CNG, LPG and Bio-fuel as well "true-green" options, such as zero-emission battery powered people-movers with a solar panel option for optimal efficiency.
Please let us know if you have any questions about our products and services.
Mission Statement
Our mission at Specialty Vehicles is to present and deliver the most diversified portfolio of people moving transportation equipment in the world. As we look toward a global economy and a developing international need for more efficient transportation, we strive to build strong relationships with manufacturers that offer the highest quality product lines. Specialty Vehicles will provide only the best in customer service and overall satisfaction with each purchase made from our inventory.