CHECK OUT SOME OF OUR CLIENTS:
LEARN MORE ABOUT OUR PRODUCTS:
INTRODUCING OUR NEW LOW-FLOOR TROLLEYS:
With its unmatched floorplan flexibility, the Spirit of America can accommodate up to 37 passengers with up to six wheelchair positions. This trolley is truly accessible to all passengers featuring a main entrance with no step and an entry ramp. Learn more...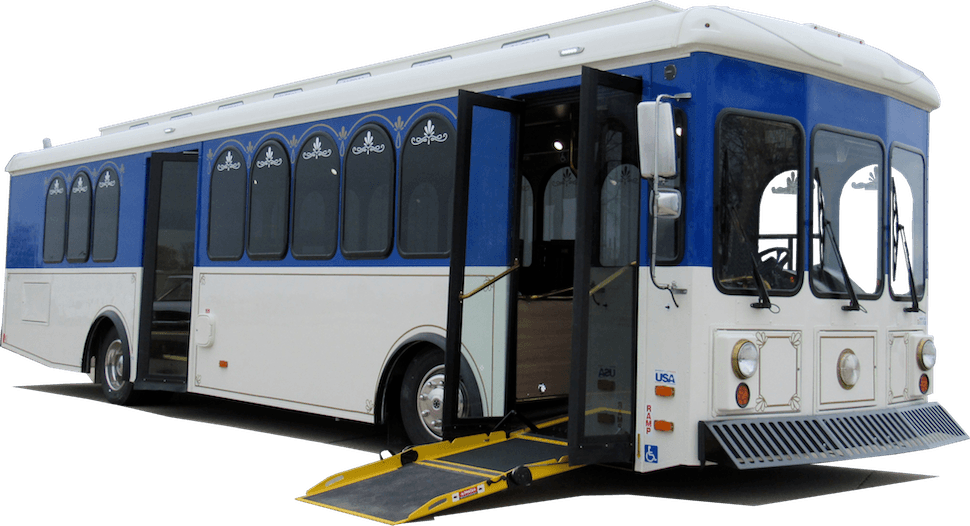 INTRODUCING OUR NEW MINI TROLLEY:
Our 23' Mini Trolley is perfect for increased maneuverability due to its smaller size.
Learn more...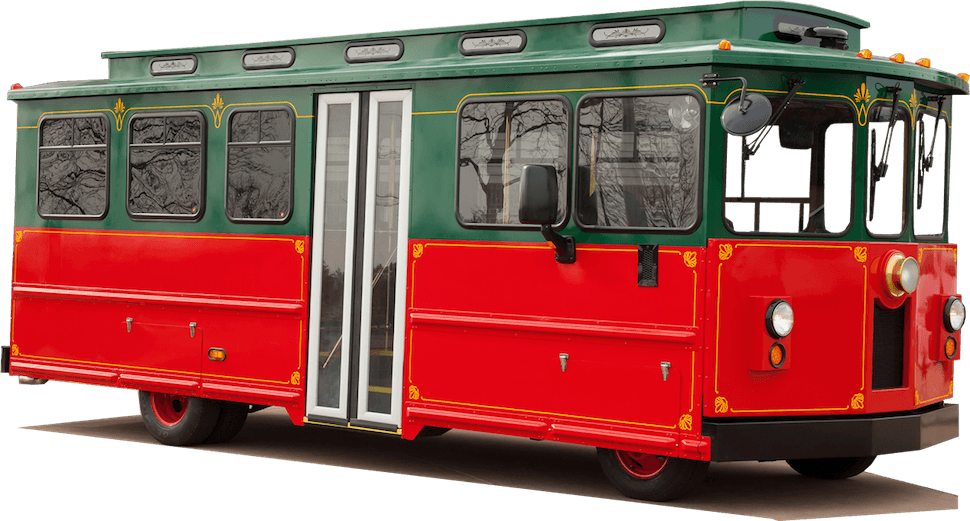 ABOUT SPECIALTY VEHICLES
Welcome to Specialty Vehicles, the preeminent source of new and used trolleys, trams, electric shuttles, and other types of people movers. Since 1982, we have manufactured, distributed and sold our diversified line of vehicles to clients in an array of different industries. Examples of clients would include resorts, amusement parks, zoos, tours operators, limo companies, cities, municipalities and essentially anybody looking to comfortably transport people across a large parking lot or across town. We have inventory available to meet a variety of needs, as our vehicles can seat anywhere from 8 to 124 passengers.
In addition selling quality vehicles across the United States, we also offer parts replacement for every vehicle we sell plus many other makes of people movers. We have also expanded our business to offer refurbishment, maintenance and repair to our clients throughout Southern Nevada. No matter what type of service you need, we work quickly to ensure you are able to keep your vehicles in service. Please browse our site to learn more about our current inventory or please give us a call if you have any general or specific questions.
GET A CUSTOM QUOTE
We're happy to discuss your vision and specialty vehicle. Whether you're looking for a customized, unique trolley, tram, or electric shuttle all it takes is one phone call to get started. Our personalized process will help you get the best vehicle for your money while satisfying all of your organization's requirements. To learn more about our custom vehicles:
CALL (800) 784-8726